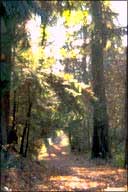 Idle Hour provides many ways to hav fun and relax. Although fishing, water sports and snowmobiling are the resort's principal attractions, ATV riders, hiking enthusiasts, cross county skiers, mountain bikers and nature lovers will find many nearby picturesque trails and paths that feature frequent sights of wildlife. Deer and eagles are commonly sighted in the heart of the Chequamegon National Forest which includes over one million acres of publicly accessible land.
Pike Lake Chain of Lakes
The Pike lake Chain of Lakes is a group of four fully navigable lakes, two creeks and one lake is accessible by a short portage through the wilderness area. The two class A Musky lakes are approximately 800 acres each. Both are open for motor trolling. The smaller lakes are approximately 350 acres each and all lakes and creeks are naturally connected for fishing and touring pleasure. To ensure that fisherman, waterskiers, and boating enthusiasts have ample time and space to enjoy the lakes and surrounding nature, a town ordinance regulates waterskiing hours from 10am to 5pm.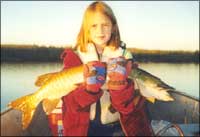 Great Fishing!
Muskie, Walleye, Northern Pike, Crappie, Perch, Bluegill, Sunfish, and Rock Bass are all plentiful with Smallmouth Bass making a strong comeback in the past few years. Professional guides bring people to these waters because they consistently catch high numbers of legal Musky and the occasional 50+ inch, 40+ lb. trophy fish. The spring crappie spawn can yield some spectacular action or just take the kids out anytime for some Panfish fun. Fishermen and women of all ages will enjoy hours of fun on the Pike Lake chain.
Great Area Attractions!
"Civilization" is still only 30 minutes away. Churches, stores, theaters, shopping complexes and hospitals are in the nearby towns of Fifield, Park Falls and Minocqua. Other area attractions include:
Fantastic snowmobile, ATV, mountain bike and cross country ski trails
Go-carts and water slides
Horseback riding
Miniature golf
Ranked 18-hole golf courses
Outstanding supper clubs and family restaurants
Northwoods wildlife park with petting zoo
Waterski shows
Power boat, jet ski, snowmobile and ski rentals
Federal and State boat launching areas
Laundry and complete grocery facilities
Casino/gambling facilities including bingo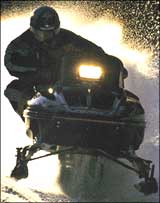 The Best Snowmobile Trails Anywhere!
The Chequamegon National Forest has hundreds of miles of spectacular trails, groomed constantly. These trails connect to a county and state wide system that offers a new ride every day on smooth, well maintained trails. Local snowmobile clubs, along with the county association, print maps with "pit stops" clearly marked for all your snowmobile needs.

When staying at the Idle Hour, your access to these trails is provided by Trail 101 (Corridor 10) that runs through the back of the resort to the lake. You park your sleds by your cabin door for easy operation. Premium gas is available on site.

ATV Action! Spring, Summer, Fall, or Winter!
With over 200 miles of outstanding trails for all skill levels are accessible from your cabin door! "Pit Stops" with food, beverages, gas and oil are found along the trail for your comfort and convenience. This system needs to be ridden to be fully appreciated. Maps are available at the lodge.

Cross County Skiing
Miles of trails await your arrival. The trail system winds its way through spectacular views of pine, hardwood and aspen. A different trip each day over groomed, well maintained trails makes Price County a hidden jewel for all skill levels.

Ice Fishing
Over 2500 acres of ice await you on our chain of lakes alone. Structure maps are available at our bar. Walleyes, Northern and Panfish are plentiful in these headwaters of the famous Flambeau River.